Clawed 5pc Sensation Play Rings
Code: AH230
---
---
Why should you register?
No Order Minimums
No-Fee Dropshipping
Worldwide Shipping
Up to 70% Off Retail
XML Product Data Feeds
Recommended Retail: $49.95
Manufacturer Sku #: AH230
Item Weight: 0.18 pounds
Manufacturer Name: XR Brands
Brand: Master Series
UPC Barcode: 848518052520
Packaging: Retail Packaging
Color: Grey
Material: Stainless Steel
Product Length: 1.6
Product Width or Diameter: .6
Case Count: 48
---
Product Description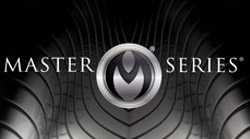 Dig into pleasure with this 5 piece Claw Ring set! The sturdy, stainless steel gives you long claws on one hand to scratch, caress, claw and stimulate your partner with! This set has adjustable rings for a comfortable and secure fit for anyone. The stainless steel is nickel-free for sensitive skin and also non-porous so it is easy to clean and can be exposed to any lubricant type. Have some fun with e-stim and combine it with a body adapter electrostimulation plate! Run your fingers over your lover and shock them with a single touch as your body becomes conductive and the current runs through you! These make perfect additions to any kinky scene and really add to sensation play! To clean, boil the steel in hot water or simply wash them with warm water and mild soap before spraying them with a toy cleaner.
Slip each ring on your fingers and adjust them for tightness. They transform your hand into the hand of a beast with claws! The sinister claws add to your look and add even more to your touch. As you drag them lightly across your partner's body, their skin gets goosebumps with each light caress. As you get to the meat of their thigh you dig in and press the rounded tips into their skin and muscles. A moan escapes their lips and you lean in to bite their neck, adding to the intensity! You release them and then turn on the electrostimulation. Each touch now shocks them and they laugh and scream in pleasure and pain! You continue to play them like an instrument late into the night!
Measurements
:
Rings are 1.6 inches in length.
Finger rings inner diameter: 0.6 inches.
Thumb ring inner diameter: 0.8 inches.

Materials: Stainless steel

Color: Metal


Key Features:
Fun Sensation Play: Wear these rings and add some claws to your play! Enjoy gentle or firm scratching, clawing, or e-stim!
Nickel-Free Steel: The metal is nickel-free, stainless steel and is non-porous. It can be used with any lubricant and is perfect for sensitive skin. Plus, it is easy to clean too!
Conductive: The steel conducts electricity so you can add in electrostimulation when you combine it with a e-stim conductive plate or body adapter.
Adjustable Bands: Each of the rings adjusts for a comfortable and secure fit on your fingers.