Lover's Door Swing
Code: AH172
---
---
Why should you register?
No Order Minimums
No-Fee Dropshipping
Worldwide Shipping
Up to 70% Off Retail
XML Product Data Feeds
Recommended Retail: $74.95
Manufacturer Sku #: AH172
Item Weight: 2.41 pounds
Manufacturer Name: XR Brands
Brand: Bedroom Bliss Signature Collection
UPC Barcode: 848518051783
Packaging: Retail Packaging
Color: Black
Material: Polyester, Nylon, ABS, Metal, Silicone
Case Count: 6
Inner Case Count: 6
---
Product Description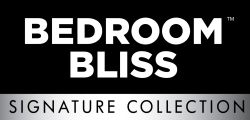 Elevate your pleasure with this Lover's Door Swing! This sex sling hangs over a closed door from nylon straps and stays in place via the ABS plastic cylinders that protect the door from scuffing and scratches. The strong, durable nylon is padded with polyester cushions that support the thighs and bottom. Two handles hang from the door frame as well so you can pull up to adjust your position and feel more secure. The swing can support up to 300 lbs! Seat pads, leg pads and hand rips are all adjustable. The straps are easy to hook over a door or clip to sex swing stand. Spot clean as needed or machine wash the straps and pads. All materials are phthalate-free and nickel-free.
With the swing in place over the door, your partner helps lift you into place. You tug at the straps to adjust them for the perfect angle, your hips lifted and legs spread wide. They start by making their way from your lips to between your thighs and kneel on a pillow as they lick you. Once you're dripping wet, they come up for air and kiss you deeply again. They pull your hips towards them and carefully slide themselves inside. You gasp in pleasure! The angle is perfect and hits that hard-to-reach spot! They rock their hips, thrusting back and forth, until you're screaming so loud the neighbors hear! Finally your whole body convulses and a waterfall gushes out of you. Your partner laughs, grabs a towel, and comes back for more!
Measurements
:
Door mount straps: 13 inches length
Leg pads: 3 inches x 17.5 inches
Seat pad: 5 inches x 26.5 inches

Weight Capacity: Holds up to 300lbs

Materials: Polyester, nylon, ABS plastic, metal, silicone

Color: Black

Note: Test the sturdiness of the door and doorframe before engaging in activity.


Key Features:
Easy to Set Up: Easily hook it over a doorframe or clip it into a sex swing stand.
Adjustable Straps: The seat pads, thighs pads and hand grips are all adjustable for a custom, comfortable position.
Strong and Durable: This durable nylon can handle up to 300 lbs of weight so you can feel safe and secure while suspended.
Padded for Comfort: The straps are padded around the seat area and thighs so you can relax and enjoy the ride without nylon biting into your skin!