The Dicktator 2.0 Extreme Sex Machine
Code: AH139
---
---
Why should you register?
No Order Minimums
No-Fee Dropshipping
Worldwide Shipping
Up to 70% Off Retail
XML Product Data Feeds
Recommended Retail: $1186.00
Manufacturer Sku #: AH139
Item Weight: 24.00 pounds
Manufacturer Name: XR Brands
Brand: Master Series
UPC Barcode: 848518051301
Packaging: Retail Packaging
Color: Black
Material: Steel, ABS Plastic, TPE
Product Length: 39
Product Length Insertable: 5.5
Product Width or Diameter: 9.5
Case Count: 1
Power Source Type: Power Cord
Power Source: 110V
---
Product Description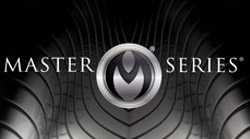 Create your ultimate at home BDSM and sex station with this new and improved sex machine! The Dicktator 2.0 provides pounding, penetrating pleasure at the control of your fingertips. Get creative with your bondage set-up and simply add the Dicktator in with its customizable stand. Assemble in less than 5 minutes and enjoy incredible machine-powered sex on your own or with a partner!
Adjust the angle of the machine up to enjoy unlimited positions. The machine moves up and down the length of the stand for your ideal height and can be angled to hit just the right spot to please you, no matter what position you're in! Use the multi-speed dial to play with various thrusting speeds of up to 195 RPM! The large, round, heavy-duty base has suction-cups to keep it in place and increase stability at all thrusting speeds. This machine was designed to mount to the Obedience Extreme Sex Bench (AF514) for non-stop self-pleasure or for screwing your partner while you enjoy the show! The mounting arm adjusts in length and height to accommodate other sex furniture, including cages, swings, household chairs, benches and more.
The thick, veiny dildo is firm and flexible and made of TPE. Use only with silicone and water-based lubricants. The durable steel frame of this sex machine will stand up to vigorous use through many play sessions. It is light, compact, and easily maneuvered. You dictate the pounding your partner receives!
Once assembled, line up the stabilizing arm to the chair or furniture of your choice. Screw the clamp down onto the furniture you'll be sitting on to keep it in place. Press down on the base so the suction cups suction to the floor. Then, sit in the chair and find the perfect angle for your dildo to be in. Adjust for height and angle. Once you've found the right settings, plug in the cord, grab the remote, and enjoy endless pounding that lasts as long as you like! Use plenty of lube to keep the party going, and add in some stimulation to other areas of your body to enhance the scene even more!
Measurements
: Height: 39 inches. Base: 15.75 inches x 9.5 inches. Stabilizer arm: 14 inches length.
Dildo: 5.5 inches insertable length, 1.8 inches widest insertable diameter. Thrust length: 2.4 inches.
RPM
: Thrusts up to 195 times per minute
Voltage
: Input voltage AC 100-240V, Output voltage DC 24V
Materials
: Steel, ABS plastic, TPE
Color
: Stand: Black, Dildo: Light.
Note
: Do not use the dildo with petroleum based products.
Key Features:
Detachable Thrusting Machine: Get intense pounding from this sex machine that thrusts up to 195 RPM! Plug the cord into an outlet or extension cord to have full power all the time! Detach the machine if desired so you can manually use it or place it on the stand to enjoy hands-free pounding!
Adjustable Stand: Adjust the height and angle of the Dicktator 2.0 to get the most out of every position! Attach the stabilizing bar to a chair or connect it to the Obedience Extreme Sex Bench (AF514) so you can comfortably recline while getting pounded!
Firm Dildo: This TPE dildo attached to the sex machine is firm and thick. Use only with silicone or water-based lubricants for best results.
Multi-Speed Controller: The handheld controller has a variable speed dial so you can choose exactly what RPM of thrust you desire!
Durable Steel Frame: The sex machine is held by a durable, steel frame that is easily assembled. To add to the stability of the frame, the base has suction cups that can be added beneath to help keep it in place.