Toms Sharp Spikes Stainless Steel CBT Tool
Code: AC667
---
---
Why should you register?
No Order Minimums
No-Fee Dropshipping
Worldwide Shipping
Up to 70% Off Retail
XML Product Data Feeds
Recommended Retail: $198.99
Manufacturer Sku #: AC667
Item Weight: 0.65 pounds
Manufacturer Name: XR Brands
Brand: Master Series
UPC Barcode: 848518001177
Packaging: Vacuum Sealed
Color: Grey
Material: Stainless Steel
Product Length: 1.83
Product Width or Diameter: 1.55
---
Product Description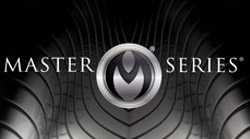 This is a heavy-duty stainless steel CBT device that is perforated with 28 holes through which adjustable screw points can be threaded to put the pressure on your sub. The sturdy construction means that this ring offers no quarter to your flesh puppet, and as the lock slides into place they will become utterly at your mercy. The lightly pointed ends of the screws press in on their package to really drive your point home. The points are fully adjustable with the included hex key: start with them withdrawn all the way, then put the spikes to work as you begin to tighten them up to inflict as little or as much discipline as you desire. They can even be removed entirely and becomes a smooth steel cock ring or ball stretcher.
Measurements:
Ring has 1.83 inch inner diameter, 1.55 inch wide band, screw points can be adjusted to protrude up to 0.48 inches into interior of ring
Material:
Stainless Steel
Note:
A hex key is included to adjust screw points. Padlock is not included.
Disclaimer:
These products as with all products on this site are supplied AS IS. No warranty is given either implied or expressed. Products are intended as novelty only, and no representation is made or implied as to their suitability or safety for any particular use. Purchasers use the products entirely at their own risk. The manufacturer or re-seller is not liable for any direct, indirect, incidental or consequential damage or loss howsoever arising caused by use or misuse of the products. This includes, but is not limited to, damage to the products and personal injury or damages due to use or misuse.